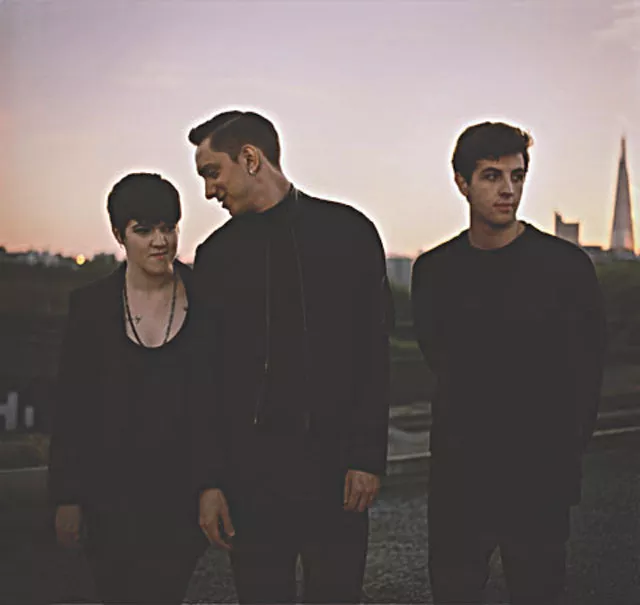 As the xx starts touring behind its second album, Coexist, singer-bassist-keyboardist Oliver Sim sees a night-and-day difference between the group on stage now and the one that toured for their 2009 self-titled debut.
"On the first album, if you put us in some of the situations we're put in now, I think we would pass out," Sim says. "Because that first album, each day we were kind of pushed a bit further out of our comfort zone. So, the venues got a bit bigger and a bit further away from home, and the tours got a bit longer. We just grew. I think we're still the same people, but we've come very far with our confidence."
It isn't just the band's presence on stage that's changed markedly in the three years since this South London trio of Sim, singer-guitarist-keyboardist Romy Madley Croft and drummer Jamie Smith released their first album. That debut met rave reviews and won the Mercury Prize, a prestigious award honoring the best British or Irish album of the year. But becoming one of rock's most buzzed-about bands, Sim says, created concerns about how expectations and anticipation for the second album might affect the creative process.
"The first album, a lot of the songs were written at a place where we didn't think anywhere outside of the band, really," he says. "Going into the second album, we had the idea of 'these lyrics I'm writing right now could end up in a lyrics book or reaching a lot of people around the world.' I thought that would be a scary prospect and would make it maybe a bit more reserved and perhaps a bit more aware of putting so much out there."
The group found a way to deal with these concerns by not allowing anyone – including its record label and management – hear the music that was being created.
"It was just the three of us for a year before we played anything to anyone," Sim says. "I think it was good being that internal. It gets a bit easy to just forget about the whole outside world."
Things were comfortable enough that the writing process evolved in significant ways during the year it took to create Coexist.
Although Sim and Madley Croft had been close friends since childhood, they wrote the first album individually, exchanging over the Internet the ideas that would eventually become the finished songs.
For Coexist, some of that separate writing happened. But for the first time, Sim and Madley Croft wrote together, face to face.
"Although she's like a sister to me, it's still a pretty scary, intimate thing to do to kind of go in there and kind of share something with her," Sim says. "(But) it was incredible. … It was so, really gratifying. It was so instant. It was, 'What do you think about this? Yes or no?' The back-and-forth was so quick, and we wrote four songs like that."
Also different, Smith became more involved on Coexist. Between albums, he grew considerably as a producer, doing a remix of Adele's hit "Rolling in the Deep" and producing the title cut of Drake's Take Care.
Smith's input extended to the songwriting on Coexist, and while he also produced the first album, he was able to bring far more to the table in producing Coexist.
"Jamie has grown so much as a producer; I'm kind of still a bit in awe," Sim says. "Now, along with being his bandmate and best friend, I'm a fan. He just constantly blows me away."
Yet, for all the contrasts in the creative process, Coexist retained the xx's stylistic hallmarks.
Once again, sound is quiet and spare, as the group leaves space between the bass lines, chiming guitar notes, silky synths and electronic beats that populate songs like "Try," "Angels" and "Sunset." This measured instrumental approach allows the fragile vocal melodies and personal lyrics to take the spotlight and create music that is emotional, intimate and bold in its own starkly understated way.
The band's songs, Sim says, have started to take on a bit of a different character live.
"We're evolving the songs every day, like every show, to kind of keep it exciting for ourselves," he says. "Some subtleties on record might not translate too well live. So, it can be a case of not being more blatant, but being a bit more exaggerated or extending songs that maybe could hold up a lot better live, or adding a bit more of clubby feel. … It's kind of changing all the time."
THE XX
8 p.m. Monday, Feb. 4
The Beacham
46 N. Orange Ave.
407-246-1419
thebeacham.com
sold out