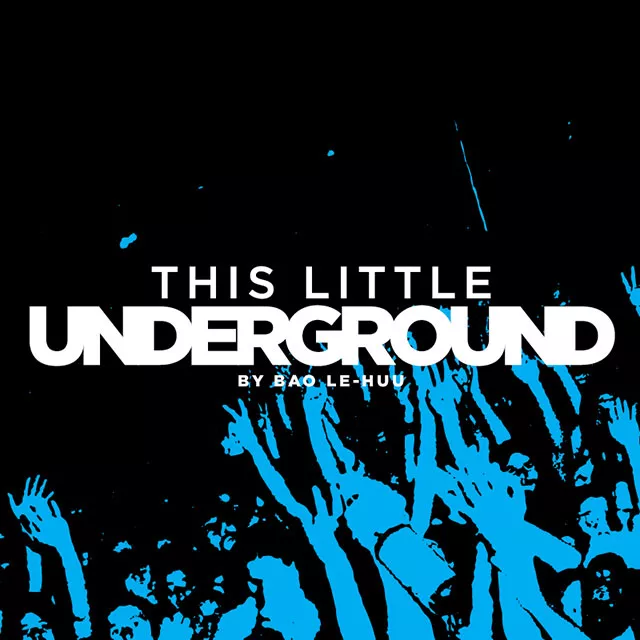 Steel yourselves, boos. I'll be on column break next week. But that's only because it'll be our annual Best of Orlando issue. It's kind of a big deal.
The Beat
Former Mirror Pal frontman Drew Yardis is currently on the residency roster at Tanqueray's. He was playing to the bar crowd on a recent night (July 17) with lots of covers, though I've seen him be a little more original elsewhere. His easy-listening folk vibe is the kind of smooth and soulfully sensitive stuff that would really rev your mom's motor. But he's better at this kind of fare than most.
Guesting was Afeefa & the Boy, a local group that's been getting some minor press on the road despite keeping a low street profile here. Bandleader Afeefa Ayube has an interesting personal story, which was inspirational enough to be published in a letter to indie blog YVYNYL (goo.gl/VVINA – or search "Afeefa" and "YVYNYL" to find her post).
Her letter there explains why she tells me she's an "accidental musician" who's only been playing and writing for about a year. Unsurprising, then, that she's a little green. But Ayube has already crafted a signature vocal style that charms like a warm breeze. And by surrounding herself with some classically trained musicians, the ambition is evident. The result is a rich, robust and romantic kind of indie folk furnished with lots of evocative instrumentation. And though they nod to traditional folk styles, Ayube injects just enough youthfulness and soul to make their sound a little less orthodox and a little more colorful. About that low local profile, it would be good if this incredibly earnest band could work on that. I'd like to hear more, and I think Orlando might too.
Melbourne's Matt Rosman (July 18, Will's Pub) is a one-man band who turned out to be an impressive bluesman of the deep Delta hue. But don't listen to him online. I did for my pre-show prep and, as a result, he was the act I was least excited to see that night. Turns out, the two recordings on his Facebook profile are sanitized of much of the character and virility I saw in him live. See him in person and you'll witness some real slide-guitar heat and a nice, beefy thump. He occasionally veered into cracker rave-ups too, but those were secondary, disposable even. The blues is where he rules. For him, at least, everything else can go to hell. Rosman's maybe one of the finest one-man bands to spring from the sand around here, and he's not afraid to drive hard and get loud. And this convincing performance was tight, greasy and gunning. What else is there?
So memo to Rosman: Capture some of that hot and gritty live lightning on tape. And memo to readers: Go see this guy play.
The Appleseed Cast imported their own scene with an all-Kansas bill (July 15, the Social). While their journey from emo beginnings has ended on a big, skyward sound, opener Muscle Worship goes with an interesting brand of emo that embraces discordant intensity and math. Even if that's their vocal launch point, their music has so much added dimension that it's not really even emo anymore. Regardless, it's an effective sound.
Unlike the subterranean density of Muscle Worship, other opener the Life and Times take a more soaring, astral and resonant approach. Their grandiose aspiration occupies the airspace between Secret Machines and Denison Marrs. With big gestures and precise steps, they're a very finished band that sounds colossal for just a trio. It's the kind of epic sound that could translate in a stadium.
In club improvement news, the Social box office is now gone, which opens up lots of prime viewing room on the club's only raised section by the front window.
Meanwhile, over at Backbooth, Buffalo's Lemuria mobilized their lively local following. As slight as their pop-punk often feels on record, their live show clicks and kicks a whole lot more. Add the spark of their pure spirit, and these guys will light up a crowd.
Opening was local band Marky and the Sharks, whose Ramones-style punk rock is still pretty rough, but it's fun, pop-smart stuff. And they do a song about Uncle Lou's, which will always earn you street cred.