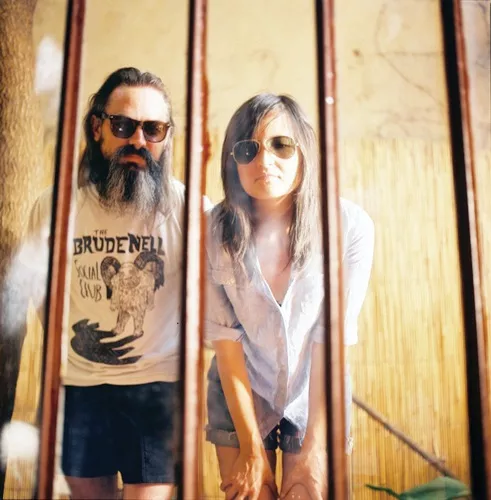 Next week is the last column of the year, and you know what that means: TLU's annual Undie awards! I know! I can't wait either. But until then, it's back to the front lines.
The beat
Iowa's Former Thieves (Dec. 15, the Social) jump-started a recent night downtown right with hardcore that pumps with power, aptitude and heart. With expansive flashes of math, melody and even noise rock, they showed more depth and signature than most. Particularly effective is that they can blast it out but also know when to slow things down and get real nasty.
Meanwhile, Orlando's Demons kicked off another show down the street (Back Booth) bathed in all red light and fog, which I'm convinced is how all metal shows should be conducted. Although the theatrically disgusted vocals are a little more suited to metal nerds than me, this band's sludge is decently forlorn and heavy. And those bellowing gutter grooves are pretty serious.
Afterward, it was back to the Social. Boston's Vanna was on and, whoa, emocore. Uhhh, no thanks. Back to the Booth. Over there, L.A.'s Kyng was starting. Their hard, Southern-style rock had its moments but their vocals got a little douchey. There's a time and place for soulful wailing, and it's not when you're trying to kick ass.
Much, much better was the high-flying sound of Atlanta's MonstrO. The whole time I basked in their cloud-scraping triumph, I kept feeling like I was zooming in the same stratosphere as Torche, only later to discover that it was ex-Torche guitarist Juan Montoya up there. Duh.
Savannah headliner Black Tusk rocked another live-wire set as usual. It's nice to see these rowdy guys starting to get some local traction.
When I first checked in on local band Permanent Nap, they were debuting a new member. This time (Dec. 14, Will's Pub), they were much more cohesive and had much more clarity in sound and proportion. But despite that, and singer Birdie's captivatingly balletic voice, their sound still feels slight and diffident. The dreamy pop ambling is nice, but it often lacks essence. There's some beauty and promise in there, it just needs more core to actualize their virtues. It may just be a matter of simple finessing, but right now it's not living up to all it can be.
Also playing was Orlando's Surfin Serf, who are the most technically ambitious band in town. And big credit for it, but that's tricky business. They've come far since I first saw them early this year, but their Gordian, mathed-out jazz-pop still has some kinks that need massaging. Such technically demanding stuff has such a narrow margin of error, but the rewards can be great if they master it.
Headlining was West Coast band Moon Duo. From his other dope band, Wooden Shjips, and now with the newer, slightly more electronic Moon Duo, Ripley Johnson is one of the true psychedelics working in music today. Live, the two-piece brings a sound so hallucinatory and visuals so mind-expanding that acid isn't even necessary to really feel the experience (though, y'know, it never hurts). This is transporting psych rock that's thick, legit and pulsing with powerful atmosphere.
Heyyy, it's about time you guys turned out for Cleveland duo Mr. Gnome (Dec. 12, Will's Pub). Not only did you show up, but you actually lost your shit for them. Good, because this is a band that's 100 percent worth it. Wow, a total dance-and-clap party even erupted at some point. Not what I was expecting from their music but, whatever, cool. Let 'em feel the love. They deserve it. Keep it up and another great touring band will start feeling like there's a warm home for them here.
Opening was Orlando's Basements of Florida,who've recently added Yip-Yip's Brian Esser to their roster. His keyboards give them a little bit of a cosmic edge that's not totally at odds since the rhythm section project has been expanding its horizon lately. Particularly complementary is the charged new use of samples. How this electronic element will continue to be more deeply integrated into their sound should be interesting to watch, so long as they don't stray too far from their visceral backbone.