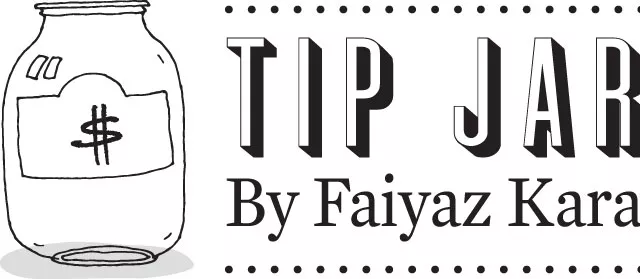 The East End Market is at least a couple of months away from opening, but its merchants are putting together a Valentine's Day kit that may speak to the heart (and stomach) of your loved one. Each kit ($60, plus tax) comes with a quarter-pound of country pork terrine, a half-pound of smoked mullet fish dip, fresh fruits and veggies, a quarter-pound of Baci di Alassio (chocolate-hazelnut cookies) and a bouquet of flowers, to name a few of the items. Quantities are limited; orders received before noon Feb. 8 may be picked up between 6 and 8 p.m. at the Audubon Park Community Market on Feb. 11.
The fourth annual Orlando Chili Cook-off takes place Feb. 9 from noon to 6 p.m. at Festival Park. In addition to the thousands of chili samples – including a special Orlando Weekly chili, so be sure to stop by the OW tent! – this year's event will feature the first-ever World Chili Eating Challenge, presented by (who else?) Pepto-Bismol. Professional gorgers like Joey Chestnut, Eater X and the Black Widow will engage in a six-minute mouth-off to see who can down the most chili. Sounds like a gas.
DeLeon Springs will be the site of the second annual Florida Herbal Conference, taking place Feb. 15-17 (floridaherbalconference.org). Herbal enthusiasts can take part in more than 30 workshops focusing on everything from clinical herbalism and medicine-making to herbal tradition and history. The event will also feature plant identification walks, hands-on demonstrations, live music and a vendor marketplace.
Briefly:
Primo Hoagies No. 1 has opened off John Young Parkway, with No. 2 slated to open in the UCF area in the near future. Locations are currently being scouted … The recently shuttered Paddy Murphy's in Baldwin Park will morph into a Gator's Dockside sometime in May … Winter Park's Gurtzberry is under new ownership and will be getting a makeover and a new name – Penguin Frozen Yogurt … According to their website and Facebook page, Terrace 390 is under new ownership with a new name (Bistro 390), a new breakfast service (by
March 1) and a new "state-of-the-art" espresso machine. Here's hoping their kitchen offers something new, too.
Got local restaurant dish? Send your tips to dining@orlandoweekly.com