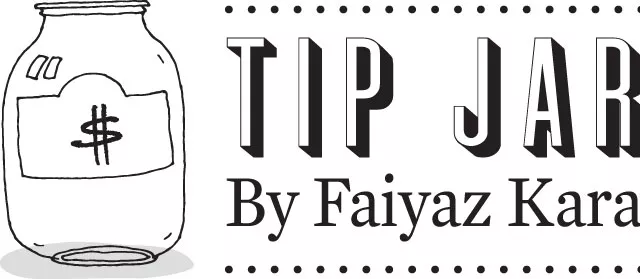 I noticed something different this year as I ordered my Girl Scout cookies – NutriFusion™. This enhancement appears as an ingredient in the Mango Crèmes which, interestingly enough, have no mango in them. So what exactly is NutriFusion? According to nutrifusion.com, it's an additive that can "provide the nutrient-rich benefits of fruits and vegetables in everyday food products." So I asked myself, Why eat a mango when I can eat a mango-less mango cream cookie infused with NutriFusion!? Then I ordered a couple of boxes along with some chocolatey Thin Mints.
On the subject of chocolate, the World of Chocolate Museum & Café is slated to open this March in a new strip mall going up toward the residential end of I-Drive. Dubbed "Orlando's Sweetest Attraction," the museum will give guests a glimpse of how chocolate is made and will also feature exhibits, interactive displays, workshops and demonstrations. Along with Kissimmee's Chocolate Kingdom, that'll make two chocolate-themed attractions to open this year.
On the more touristy end of I-Drive, Trey Yuen, a dim sum institution in this city, has closed after 27 years in the biz. Sad news for lovers of Cantonese cuisine, but don't get too down – because by the end of next year I-Drive will get a Vegas-style nightclub, a 425-foot observation wheel and an aquarium! It's all part of the I-Drive Live project taking over the former Mercado complex.
Chef Bryce Balluff (Fork in the Road) will prepare a surprise five-course meal this Saturday, Jan. 26, in the latest iteration of the Orlando ClandesDine Pop-Up Dinner. Typically the location of this kind of event is kept a secret until the day of, but this one will be a part of the Cardboard Art Festival. The dinner goes from 7:30-11 p.m. and is open to just 50 guests. Tickets are $75 per person; visit thedailycity.com to buy.
BRIEFLY:
Tampa-based Carmel Café & Wine Bar will open a tapas restaurant in Winter Park, just a mussel-shell toss away from El Bodegon … The Capital Grille is offering a reasonably priced three-course lunch that includes a dry-aged sirloin for just $18 … White Wolf Café's Michael Hennessey will open Wolfie's Pizzamia just a few doors up from the popular café. In addition to made-from-scratch pizzas, Wolfie's will offer homemade pasta, cheeses and salumi. Target opening date: Super Bowl Sunday.
Got local restaurant dish? Send your tips to dining@orlandoweekly.com