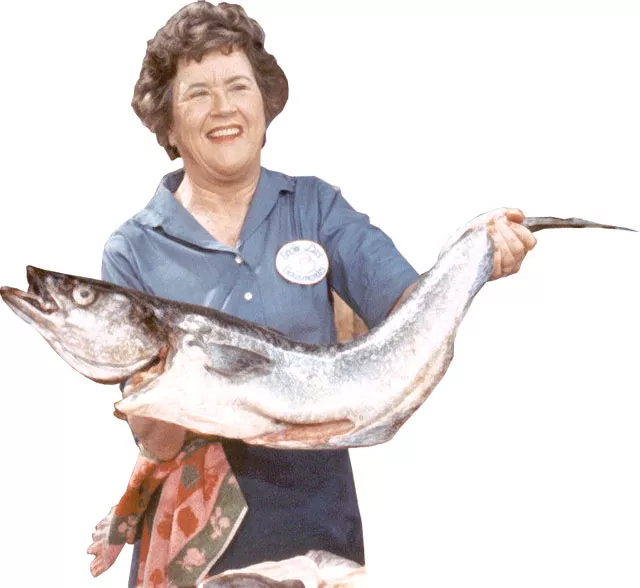 Julia Child by Paul Child
Julia Child Restaurant Week is coming!
You've heard of Orlando Restaurant Week; now celebrate Julia Child Restaurant Week in honor of what would've been the famed gourmand's 100th birthday. From Aug. 7 to 15 (Child's birthday), Emeril's Orlando and Emeril's Tchoup Chop will feature a special Julia Child birthday menu (TBD), while Le Coq au Vin promises to go all out with such Child classics as chicken liver pâté, beef bourguignon and, of course, crepes Suzette. As Child used to say, "Everything in moderation … including moderation."
Laziza Restaurant and BBQ Tonight, a couple of new all-halal joined-at-the-hip Indo-Pak restaurants, have moved in at the corner of Kirkman Road and International Drive. The former is full-service, the latter (specializing in Indian-style, not Southern-style, barbecue) is more quick-casual. An adjoining door between the two makes a change of destination easy for the indecisive.
If you're strolling along Park Avenue this Saturday between noon and 3 p.m., you may want to pop into Williams-Sonoma and sample Jose Baranenko's gazpacho shots, tortilla Espanola and empanada chorizo. The executive chef at Mi Tomatina has also introduced the padrón pimiento – a pepper typically fried with olive oil and sea salt – to his menu. The Galician pepper is usually mild and sweet, but the odd 1 in 10 will blow your socks off. Who's up for a little Spanish Roulette?
Over in Dr. Phillips, the long-awaited Rocco's Tacos & Tequila Bar will open soon – in mid- to late-August, evidently. Also, chef Stefano Tedeschi is back: After opening his namesake restaurant on Sand Lake Road a couple of years ago, he moved operations to Windermere, and now word has it he's moving into the old Boston Market space in the Dr. Phillips Marketplace. The third time may be the charm, but don't count on it. Target opening date: "Sometime in October." And after being closed the entire month of July for vacation, Chatham's Place on Dr. Phillips Boulevard is set to reopen Aug. 2.