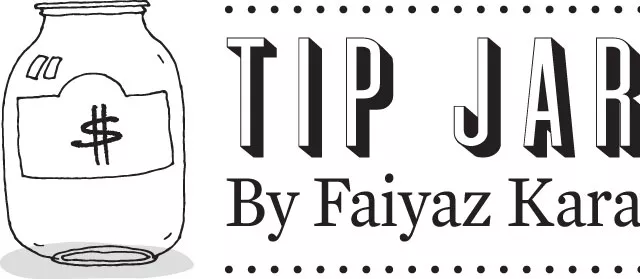 I'm really looking forward to the opening of Eternal Tap, not so much for the specialty pizzas or 51 craft brews they'll have on tap, but for the opportunity to dine in what may arguably be the finest dining space in the city – the Bumby Arcade inside Church Street Station. The locale (once home to Mark Dollard's outstanding Absinthe Bistro) features an underground cellar that Eternal Tap's owner has converted to a whiskey bar and tasting room, complete with bar tops made from reclaimed lumber.
Another restaurant we're anxious to try is Winter Park's Galopin, which recently opened in the former Circa 1926 space on Park Avenue. The upstairs lounge is looking slick – as is former Circa chef Jason Jessmore, who, along with chef Guillermo Zayas, will be responsible for such dishes as coconut- and lemon-braised veal medallions served with vanilla- and chili-flavored rice, and a "duck tasting" of pan-seared breast and roasted, glazed leg. Bring a fat wallet, though – entrees range between $29-$39.
If charcuterie and cupcakes get you happier than 2-4-1 well drinks, hit Slow Food Orlando's Audubon Park Garden District Farm to Table Progressive Happy Hour Friday, Sept. 14. Wine and hors d'oeuvres from Cuts and Craft Artisan Meats, Fatto in Casa, Wild Ocean, Blue Bird Bake Shop, Bees Knees Sweet Treats and Olde Hearth Breads will be served in various Audubon Park businesses, starting at Dutch Door Antiques on Corrine Drive; visit apgardens.com to reserve tickets.
The O'Boys Real Smoked Bar-B-Q era is officially over. Fifteen years after opening the original O'Boys on West Colonial Drive downtown, the last of the pits was extinguished in Baldwin Park. But in the old O'Boys space on South Orange Avenue, Les Hatter and Brandon Bengel (owners of 17 Five Guys Burgers & Fries in Central Florida) are opening Taqueria del Sol, a Tex-Mex chain based out of Atlanta, on Oct. 1.
Also on Colonial Drive, one Cuban joint is being replaced by another. The old Vega's space on the corner of Colonial Drive and Meridale Avenue will be the new site of the second (finally!) Black Bean Deli. The building has been gutted and renovations have begun with the grand opening slated for January 2013. In the meantime, you might see La Empanada Truck lurking temptingly in the parking lot – Black Bean Deli owner Andres Corton is also a partner in the truck.
Got local restaurant dish? Send your tips to dining@orlandoweekly.com