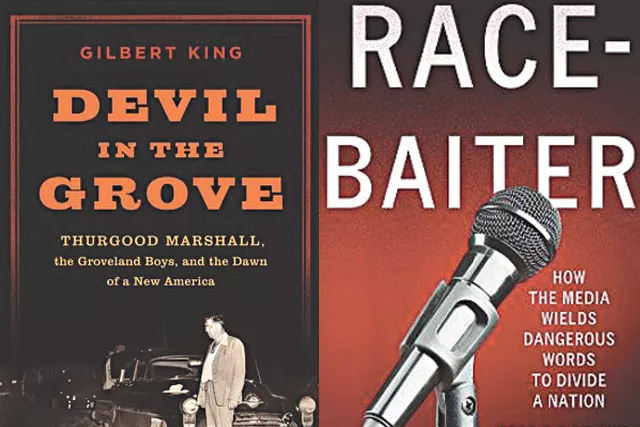 UCF BOOK FESTIVAL/ORLANDO
9 a.m.-4:30 p.m. Saturday, April 13 | UCF Arena and Knights Plaza, 50 N. Gemini Blvd. | free admission and parking | education.ucf.edu/bookfest
Four years ago, University of Central Florida's Dr. Edward Puig had a singular, important task. In addition to his duties as inaugural director for the UCF Book Festival/Orlando, Puig was slotted to accompany none other than former poet laureate and local luminary Billy Collins to his Book Festival panel. "I was the one chosen to escort Billy Collins by the authors committee," Puig remembers. "And he just blew me away with his session."
Collins would be among the Festival's first cohort of guest speakers since the Orlando Book Festival, long staged in the gorgeous downtown oasis of Eola Park, dissipated in 2000. It was resuscitated by the UCF Morgridge International Reading Center nearly a decade later in an effort to invigorate their own organization; but Puig couldn't foretell how these new guests would accept his department's endeavor of almost 1,000 panelists, authors, book vendors and publishers. But then Collins left Puig's side, grasped the lectern, and what unfurled would buttress the UCF Book Festival for years to come.
"When he started reading his own poetry and commenting, it's like the man came to life – and of course, everyone was just enamored with his poetry," Puig says. "I think it's the whole idea of 'here's a person talking about their expertise, which is the content of what they wrote,' and the audience just goes crazy. It's an intimate relationship."
The kinetic energy Puig witnessed still permeates every corner of the festival in 2013. The UCF Book Festival enlists a local artist to design a promotional poster encapsulating that verve each year – for 2013, artist Janeen Mason. Puig asserts that Mason's work – a patchwork of painted squares, each tile flushed with vibrant filigree and scuttling, microscope-slide shapes – "like a book, [provides] different perspectives to whomever reads it." It's a captivating reflection on the intimate, individual relationships we develop with literature across all genres. But the complex abstract painting is also a signal that this year's Book Festival will evolve, becoming as much a cultural event as it is a literary one.
"We're slowly creeping into other areas, involving other areas of the community, as well," Puig says, referring to emerging partnerships with the Adult Literacy League and the International Association of Hispanic Poets and Writers. The Adult Literacy League hosts their sixth annual "Reading Between the Wines" fundraiser Thursday, April 11, just prior to the festival, as well as an adult writing workshop the next day. The Sunday following the festival, the IAHPW presents an all-day symposium at the International Reading Center on the UCF campus.
Of course, the stars this Saturday will remain those beloved paperbacks and hardcovers; UCF Arena and Knights Plaza will be chock-full of page-turners for guests to scoop up. And even if you don't positively need to snatch a book from the numerous publishers and vendors at the festival, there are experts on site for book appraisals, authors ready to sign books for fans, and more than 50 national and local writers presiding over 20 panels and lectures throughout the day, headlined by keynote author and Philadelphia Inquirer columnist Lisa Scottoline.
Be sure to grab a schedule when you walk in, so you can prioritize and pinball around the presentations you absolutely have to catch. Scottoline will give a lecture, "Justice and Fiction"; poet Patricia Smith will bare her poetry with "That 'Soul Beneath the Veil'"; and a panel of writers will dissect dystopian literature during their discussion, "Survival of the Fittest: New Worlds, New Rules" – and that's just at noon. With nine sub-venues hosting panels simultaneously all day, including three main stages in UCF Arena and outposts peppered throughout Knights Plaza, there will be more knowledge on parade than visitors could ever thumb through.