Page 4 of 6
Nostalgia trumps all
Kick Bright Shop & Buttons at Artegon Marketplace 5250 International Drive, facebook.com/kickbrightzineshop  
The rush of encountering an object that transports you back in time can create guilty-pleasure greed in treasure seekers who specialize in digging up vintage toys and retro pop-culture items. If one of these types makes it on your holiday shopping list, get thee to Kick Bright Shop & Buttons in Artegon Marketplace. Shop owners Jeffrey and Kristin Howard sell directly from their personal collection of oddities and retro artworks, unearthing the sort of gems that jolt your memory in the best way possible.  
Collectible glassware, $6 each
For anyone who remembers heaping Welch's grape jelly onto their toast to drink from the Tom & Jerry glass that contained it, these glasses share the same spunk, branded with characters like Popeye, Sylvester, Donald Duck and more.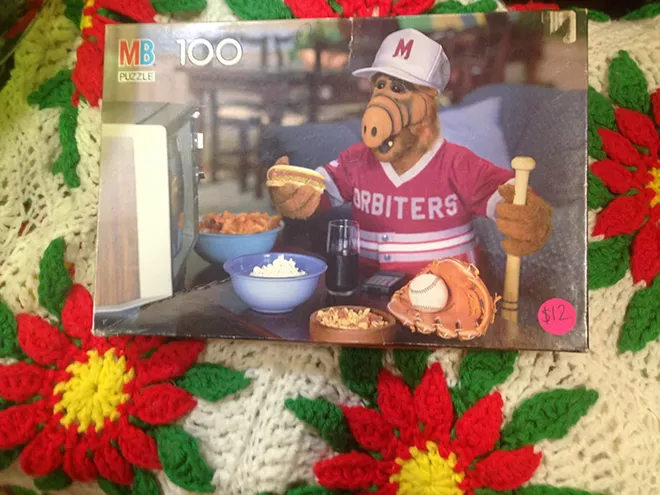 Alf puzzle, $12
Comically positioned in the case behind a pair of ceramic cats, this Alf puzzle (featuring the beloved '80s TV-show alien as a baseball player) will light up the eyes of any gift opener who ever uttered, "Haaa! I kill me!"
 "Ronnie Bear,"
$150
This creepy, unusual take on a teddy bear is from 1981 and features the rubber-faced mug of Ronald Reagan. We'd never suggest you tarnish an old collectible, but it'd be something if you Build-a-Bear-rigged it so it said, "I'm from the government and I'm here to help" each time your gift recipient gave him a squeeze.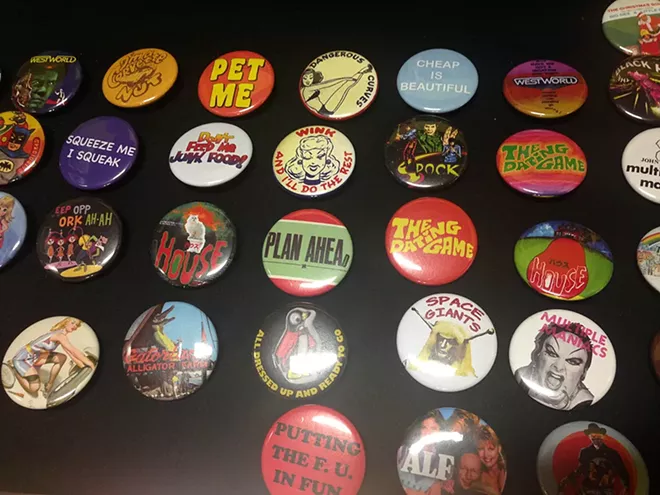 Buttons, $8 for 5 or $15 for 10
Shake up the "stocking stuffer" tradition by pinning these nostalgia-tinged buttons to your loved one's stocking, featuring quirky designs from Shel Silverstein illustrations to Florida postcards to film icons and much more to flood a range of personalities with unusual cherished memories.